Create a Peter Vukmirovic Stevens station on  Pandora     Spotify     Last.fm
Seattle Pianist Collective poster chosen for inclusion in touring Seattle/Tehran/Havana poster art show.
Seattle graphic designer Sean Waple designed this poster for the Seattle Pianist Collective's All Souls' Day concert.
We are proud this poster will be included in a traveling art show featuring music poster art, touring from Seattle to Tehran, Iran and Havana, Cuba.
Visit Sean Waple at: Studio Niterrant
See some amazing posters in the show: Seattle, Havana, Tehran poster show at Bumbershoot.
▲▲▲▲▲▲▲▲▲▲
The CD release party for Feral Icons for viola is


Saturday, September 12th at Steve Jensen Gallery.
A terrific performance, drinks, friends, all at a unique venue.
Click on the announcement to print a copy.
▲▲▲▲▲▲▲▲▲▲
Artist Residency at La Cité des Arts, Paris.
I'm honored to have been awarded a nine month artist residency beginning in October at La Cité Internationale des Arts, to compose new works for string quartet and works for solo piano.
Since 1965 The International City of Arts, in partnership with the City of Paris, the Ministry of Culture and the Ministry of Foreign Affairs, offers a residency program designed for artists from around the world and from all disciplines.
▲▲▲▲▲▲▲▲▲▲
Feral Icons for viola – releasing Friday, September 11.
Capturing the viola's rich and haunting quality, composer Peter Vukmirovic Stevens' second release on Navona Records, FERAL ICONS, is a suite of six works for solo viola performed by the extraordinary violist Mara Gearman of Seattle Symphony. The album embodies the raw and expressive energy of Stevens' impassioned compositional style, inviting the listener on a dramatic narrative.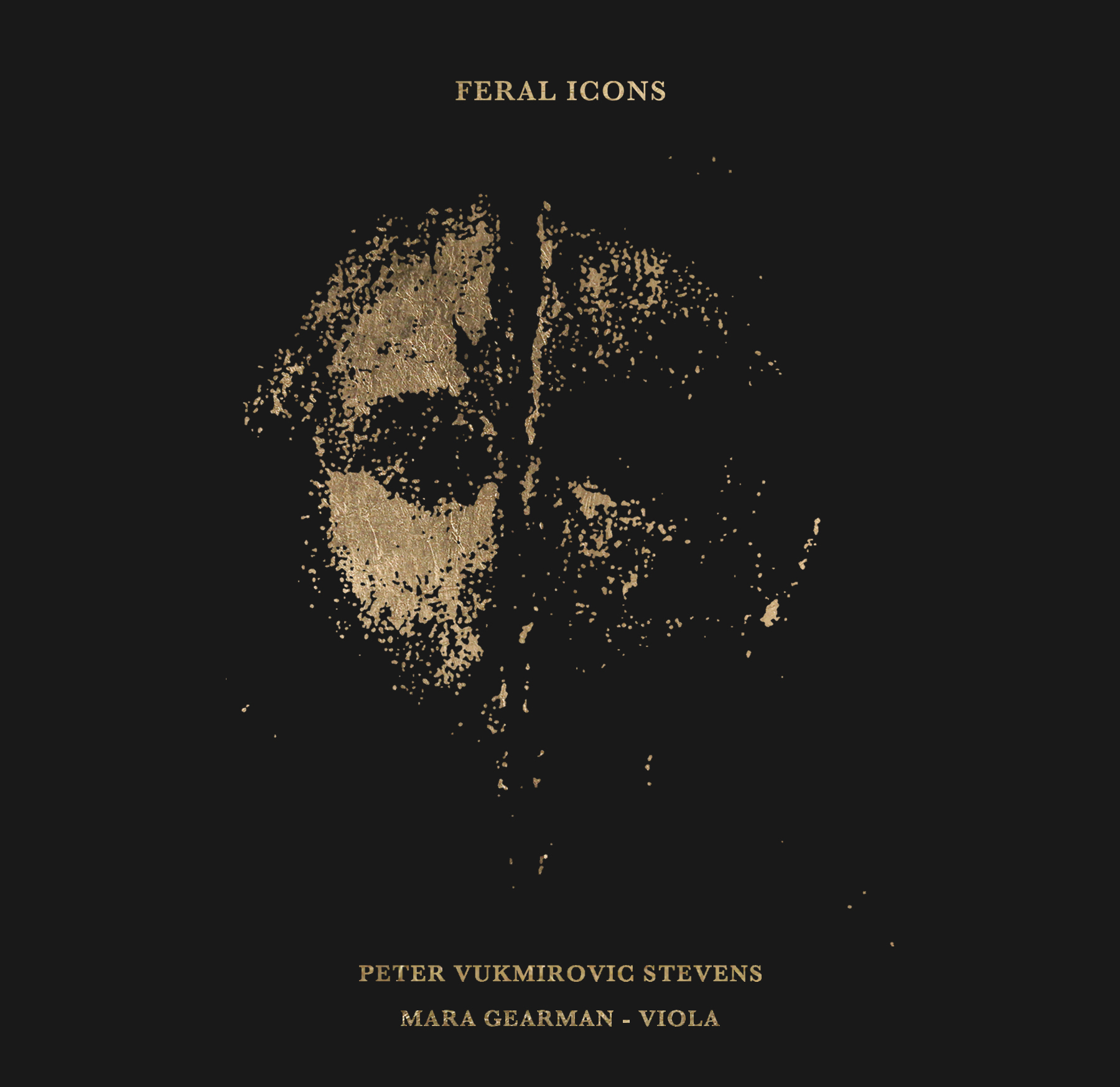 III – Sanctuary, from the album.
Get your advance copy of the Feral Icons CD
at Naxos Direct, and get free standard shipping today, or at Amazon.
▲▲▲▲▲▲▲▲▲▲
Click on the album.

V- Thunder, Perfect Mind – solo cello score
"Peter Vukmirovic Stevens' August Ruins is one of the finest pieces for unaccompanied cello to come along in a long time."
– Bruce Reader, The Classical Reviewer, UK
"This five-movement, 53-minute suite for solo cello is lush and uncompromisingly brooding. Paige Stockley plays it stunningly."
– Gavin Borchert, Seattle Weekly
"Profound and gorgeous!  This in an important and wonderful addition to the cello repertoire." 
– Mary Helen Harper, Symphonic Orchestra of Castilla y Leon, Spain
"Great passion, virtuosity, and sensitivity!"
– Matthew C. Weiss,  Octava Chamber Orchestra
▲▲▲▲▲▲▲▲▲▲
August Ruins scores (portfolio) available.
Limited run of 50 hand made portfolios of August Ruins for cello scores.
12″ X 16″, 27 pages – $40.00 + $12.00 shipping (U.S.), $22.00 shipping (Intl.)
Contact composer for payment and shipping details.

▲▲▲▲▲▲▲▲▲▲
August Ruins (Live) out now!

August Ruins (LIVE) for cello, was released on Navona Records on August 12!
The entire August Ruins suite was recorded and performed live in concert by Paige Stockley, the studio album cellist, at Shalin Liu Performing Arts Center in Rockport, Massachussetts in April.
The 54 minute album is available as a digital download through iTunes and Amazon:
In addition, the album has been submitted for a 2014 Grammy in:
Category 78: Best Classical Instrumental Solo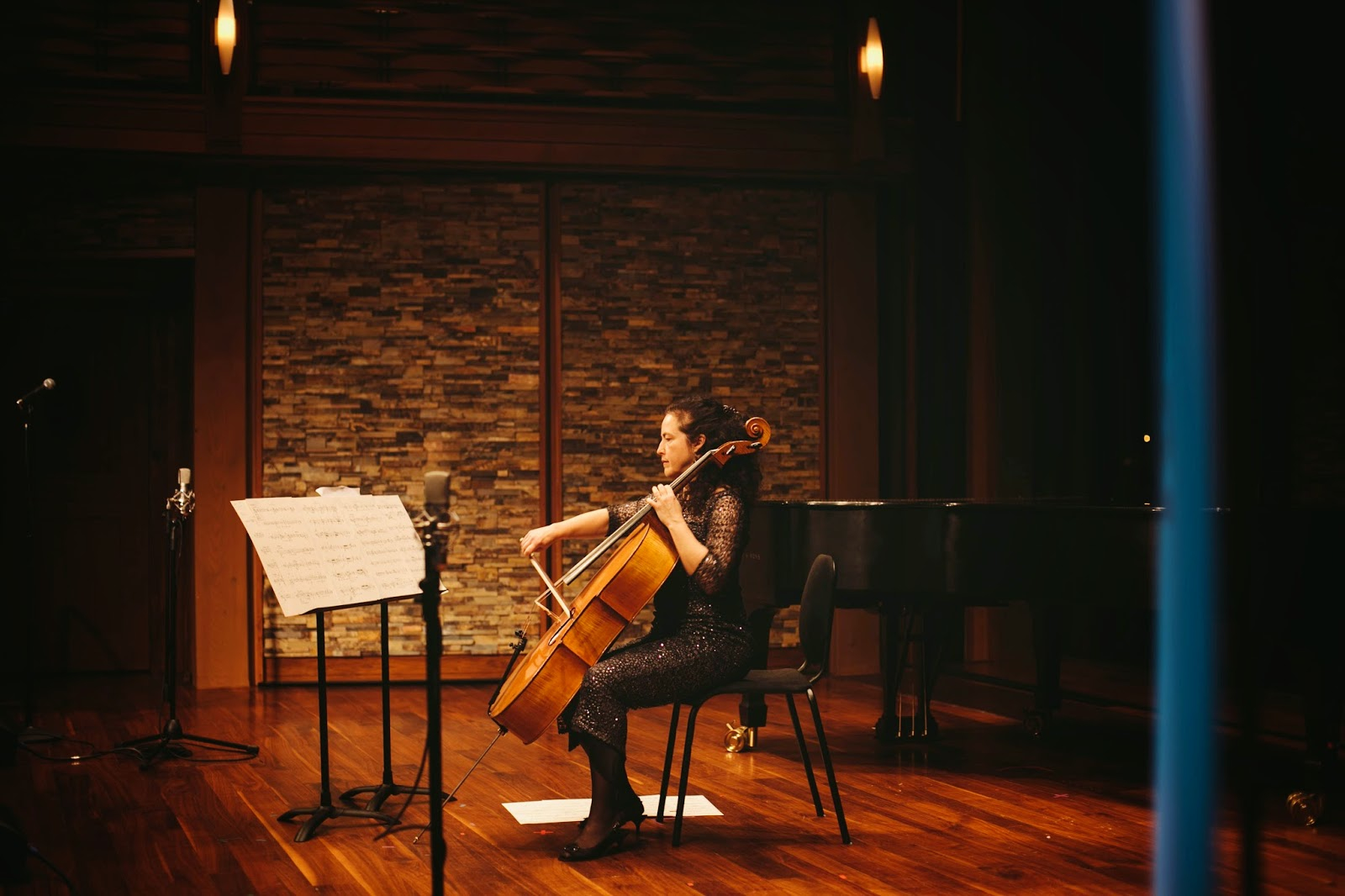 Paige Stockley performing August Ruins at Shalin Liu Performance Hall, Rockport ,MA
▲▲▲▲▲▲▲▲▲▲